About
Regards! I am Jonatan Enes, a Computer Engineer obsessed with system's performance, frugality and ecologism.
Wait... Maybe everything is related!!
Currently I am working in the University of A Coruña (UDC), in Spain. You can check out my work below.
Basic Information
Email:
jonatan.enes@udc.es
Language:
Spanish (native), English, Galician, Catalan
Education
PhD in Computer Science
University of A Coruña
I have done my PhD in Big Data in the University of A Coruña (UDC). My research focused on resource (CPU, memory, disk, network and energy) analysis on Big Data infrastructures and applications, specially using containers as the infrastructure virtualization technology.
2015 - 2016
Master's Degree
Master in Big Data
University of Santiago de Compostela
For my master's degree I moved to the near-city of Santiago de Compostela (yes!, at the ending of the Way of Saint James pilgrimage). There, besides making new friends and finding love, I got my 1-year master's degree in Big Data.
2011 - 2015
Bachelor's Degree
Degree in Computer Engineering
University of A Coruña
After finishing high school I moved to A Coruña, in the northwest of Spain, to continue with my college education. In Coruña I studied a 4-year degree in Computer Science with a specialization in Computer Engineering.
In this degree I achieved a Best Student award.
Professional Skills
Performance Analysis and Engineering
Both my Thesis and my passion revolve around analyzing the performance of both systems and programs, using several techniques from simple resource monitoring to resource profiling, as well as working with several resource management paradigms possible. I have also worked with energy management in order to better asses its footprint and how it can be both passively studied and actively handled.
---
Big Data
I have worked with Big Data technologies like Hadoop or Spark for many years. Although I focused on the deployment, scalability, monitoring and architecture part of the processing engines, I also understand how the applications are programmed their execution quirks and potential performance issues. I have also used Big Data databases like OpenTSDB (time series) or Cassandra (column store), as well as NoSQL databases with Big Data scalability potential such as MongoDB.
---
Machine Learning and Visualization
I have some degree of skills with Machine Learning technologies and libraries like Python's ScikitLearn and PySparks' MLlib, which I have used to carry out some projects. However, I have worked to a greater degree with visualization technologies like Javascript's D3 or Python's Matplotlib.
---
Research
As a result of my PhD I know how to identify promising lines of work, lay out a defined plan to carry them out and properly present them as a finished research results in the form of scientific papers, either for journals or international conferences. I write my papers using mainly Latex. I have also been a paper reviewer for several international, high-impact journals.
---
Software Development
I work mainly with Python, usually creating simple and small services which I expand and integrate with as many services as necessary to create a microservice-based ecosystem and architecture. I also use Javascript if I need to create a website, usually trying to keep things simple with few libraries and external tools. Finally, I am well versed with IDEs like PyCharm and WebStorm.
---
System's Administration
As a computer engineer I like to invest time looking for better ways to manage a computer system, particularly using virtualization technologies such as Docker or LXC containers, or even playing with novel and imposing 'Infrastructure as code' technologies such as Salt.
Work/Research Experience
April 2019 - July 2019
Inria Lille, France
Research stay
Integration of tools to create an energy limiting framework for containers
For 3 months I stayed at Lille to work on the Spirals group in the integration of their energy measuring PowerAPI tool and both of my frameworks, BDWatchdog and the Serverless containers. The result of this integration, an environment where energy is treated as just another resource and thus, it can be accountable and shareable, is described above.
July 2015 - June 2016
Internship
Development of a Big Data PaaS in the Galicia Supercomputer
For a year I worked in the Galicia Supercomputer Center (CESGA) developing a novel PaaS where Big Data applications can be easily deployed by users.
In this platform applications also benefit from specific data-processing enhancements such as lighter virtualization using Docker containers and direct and local disk access by including whole disks as a configurable resource along CPU and memory.
Research results
Conference paper in:
IEEE Cluster 2020
14-17 September
Kobe, Japan
Power Budgeting of Big Data Applications in Container-based Clusters
Jonatan Enes, Guillaume Fieni, Roberto R. Expósito, Romain Rouvoy, Juan Touriño 2020 in IEEE International Conference on Cluster Computing, CLUSTER 2020, Kobe, Japan, 2020, pp. 281–287.
Full length article in:
2020 - Future Generation Computer Systems (FGCS)
Real-time resource scaling platform for Big Data workloads on serverless environments
Jonatan Enes, Roberto R. Expósito, Juan Touriño, Future Generation Computer Systems 105 (2020) 361-379.
Full length article in:
2018 - Future Generation Computer Systems (FGCS)
BDWatchdog: Real-time monitoring and profiling of Big Data applications and frameworks
Jonatan Enes, Roberto R. Expósito, Juan Touriño, Future Generation Computer Systems 87 (2018) 420–437.
Full length article in:
2018 - Journal of Grid Computing
Big Data-oriented PaaS architecture with disk-as-a-resource capability and container-based virtualization
Jonatan Enes, Javier L. Cacheiro, Roberto R. Expósito, Juan Touriño, Journal of Grid Computing 16 (4) (2018) 587–605
Full length article in:
2018 - Future Generation Computer Systems (FGCS)
Bdev 3.0: Energy efficiency and microarchitectural characterization of big data processing frameworks
Jorge Veiga, Jonatan Enes, Roberto R. Expósito, Juan Touriño, Future Generation Computer Systems 86 (2018) 565–581.
Volunteering
I strongly believe that computing science has the duty of serving as a tool to aid research that tackles society's current biggest challenges, among which we could include climate change, food and water security or health.
Volunteering computing is a type of distributed computing that has been going on since the 90's (with SETI as its first project) and that allows users of the whole world to connect their computers to a network in order to donate their computing resources, thus creating a cluster. This cluster offers researchers of any country or institution equal and usually free access to a pool of resources, with the only condition that any research result has to be given back to the community.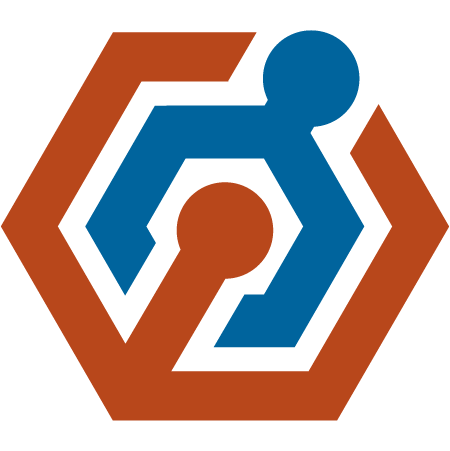 Team's motto: To crunch and to serve!